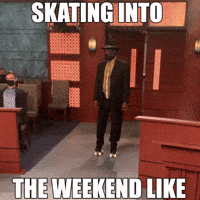 It's the weekend! Any plans? Any cool music to listen to? Well, here are ten tracks that you should be listening to RIGHT NOW! They are from different parts of the world and have a variety of musical genres! Check them out and make sure to share this post and/or let me know which one is your favorite in the comments!
"Laneway Girl" by Pachinko
About the song: "A smooth and chill R&B track with both a dynamic of emotive yet velvety vocals. The song is pretty much an "observation" of a girl you'd fall for at a music festival." — Pachinko
"Nightfall" by Sophia Jenna
About the song: "I wrote Nightfall when I was staying in Austin rehearsing for a tour. It was a funny time because I hardly knew the person I was staying with, and suddenly I was in his life, sharing his house, using his bicycle, sleeping in his bed. Although we had already toured together in Germany, I realized how little we really knew each other and how I admired him for taking this leap of faith.
Touring together is a pretty terrifying thing: you see each other at your worst, being nervous before shows, spending all day together in confined spaces (cars, greenrooms), sleeping badly on friend's floors and couches, and then having to pour your heart out in front of each other on the stage every night.
You are incredibly vulnerable. I think with this song I was trying to tell the guy I was touring with that he would be safe with me, or perhaps I was trying to tell myself I was safe with him. " — Sophie Janna
"Somebody Else" by Limón Limón
About the band: Future Indie duo Limón Limón seamlessly fuses the past and the future, the left and the right, then up and the down. Their captivating sound weaves together the expressive and unique feelings of live instruments with inventive lyrics and layered vintage and digital synths. Limón Limón establishes a fresh perspective on feel-good west coast music in its finest form. 
"PAIN" by Hunter Falls
About the artist: Belgium-based Singer-Songwriter Hunter Falls has been singing since the age of 6. Partly growing up in the U.K., he has learned that a combination of cultures is what creates new beauty in the world.
Hunter's evolution into Modern-R&B, Soul, and Pop-music allowed him to introduce another element to this union and extend the range of his talent even further. His use of his multi-cultural approach to music enables Hunter to challenge the boundaries of existing genres – utilizing vivid memories to tell stories, which explore the depths of his mind and heart.
"My Time" by Gina Naomi Baez
About the artist: Gina Naomi Baez is an actress, singer/songwriter, YouTuber and influencer from New York City. With a flourishing acting career having landed roles in Spike Lee's She's Gotta Have It, Orange is the New Black and numerous Off-Broadway productions, Baez has been a name on everyone's radar. However, her passion for songwriting and music has always been the true driving force behind her creativity. Pushing boundaries and defying genres, Baez's music beautifully blends pop, country and folk, creating a sound reminiscent of Katy Perry , Sia and Taylor Swift.
"Don't Wait Up For Me" by Blood Honey
About the song: "New focus track "Don't Wait Up For Me" is an impressive stand out amongst the many gems in the Blood Honey EP. "I just want to be somebody," echoes throughout the track with a hypnotizing effect, and Jackie's vocals effortlessly float above a moody bassline and synth-driven soundscape." —Blood Honey
"Wolves at my door" by Nanuk
About the song: ""Wolves at my door" is a simple yet heartfelt song. With its stripped-down acoustic and vocals, it's sometimes best just to let the song and emotive lyrics do the talking." — Nanuk
"A Feeling That You're Leaving" by The Shadowboxers
About the song: "A relationship can't recover when the doubt creeps in, and "A Feeling That You're Leaving" states that message simply. Even as the music changes the scenery over the course of the song, the lyrics stay squarely front and center, leaving the singer with nowhere to hide" – Scott Tyler Schwartz (Frontman of The Shadowboxers)
"New Year's Eve (Give Me Something Good)" by Eden Iris
About the song: ""New Year's Eve (Give Me Something Good) is about a moment in a relationship when the stakes are high. There is tension and silent resentment building up, and the chorus (give me something good, tell me what you want to see) is the moment when the truth comes out and you can say what you really feel. The song is like a bittersweet plea to the one you love."  – Eden Iris
"U Know, U Know" by Evrod Cassimy
About the artist: Evrod Cassimy is a TV News Anchor and Pop/R&B Recording Artist and songwriter. His latest album, "Just Evrod" has Aretha Franklin as a special guest. His music has been played all over the radio in Detroit, MI where he can be seen on TV every morning. His most popular song, "Turn It Up" has more than 280,000 streams on Spotify.
Which song is your favorite?
Let me know in the comments!
---