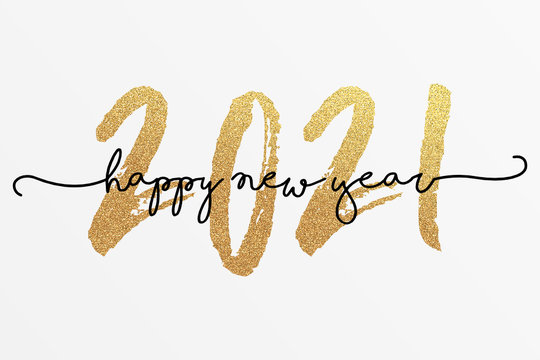 Happy New Year! I hope that 2021 is filled with tons of happiness, good health, and good vibes!
As we begin in 2021, we have so many new ambitions and dreams for the new year. "I want to do…" and "I will do…" are some of the most common starting phrases that we say in our New Year's resolutions. But, how about music? What will the world need to listen to and look out for in 2021?
One duo that the world needs to pay attention to is the Indie-folk/folk-pop duo Toby & Pip from London. When I first listened to their discography, I was really moved by their music. Why? Continue to read on to find out!
Make sure to listen to Toby & Pip's music down below and let me know what you think in the comments.
First Single: "If You Need to Go"
"If You Need to Go" is a song about the excitement of young love, commitment, and long-distance
relationships. The lyrics touch on electric moments experienced with someone you love, and the
feelings of longing when separated.

The unique music video was initially a side project for the travel youtube channel they created when on their 'Travelmoon' to catalogue all the places they visited. But after they returned
from traveling they continued to back-to-back high five their phones when on holiday or visiting
special places. Having never made it onto their Youtube channel Pip realized it would be a good
fit for their first music video and Toby got to work re-cutting it including newer shots. The Video features over 70 locations, across 16 countries, 30 friends and family appearances as well as a guest appearance at the end from their daughter who was the inspiration for their second single.

About the song and music video
I was first introduced by this husband-wife duo with their first single: "If You Need to Go", which was the duo's first single that was released last year. Although they are a pretty new group, Toby and Pip have been involved with music for a long time: Toby, being a singer-songwriter since he was a teenager, and Pip, graduating with a music degree and a multi-instrumentalist, playing on many of her husband's tracks.
After the two got married, they decided to travel around the world. However, they wanted to turn it into a musical project with Toby playing the guitar and Pop learning to play the ukulele. They would go around and play for the locals at the locations they traveled to. Their favorite place to perform was Fiji as the music-loving locals embraced the couple and played together for hours and hours. It was an amazing experience!
As Toby & Pip returned home and started their musical career, they composed their first single (which has a theme of travel). As they were thinking about how to craft the song's music video, they recalled the footage they recorded at the various locations they traveled to. So, they decided to edit the footage and put it together to make their first-ever music video.
The couple told me in an interview via Zoom that the most important part of "If You Need to Go" was the prescience of togetherness in the sound. You can hear this with the guitar and ukulele. But also in the interplay between the vocals as the song doesn't rely solely on harmonization but on other unique vocal techniques. For example, Pip pointed out that the chorus features a "call and answer" as one voice would sing, and then the other would follow. The two voices would eventually come together at the end to finish in a united sound. The couple said that they wanted to work on other techniques with vocals and instrumentation in future singles.
Second Single: "Little Lady"
'Little Lady' is an autobiographical song based on their early experience of parenthood & it is written as a declaration to their daughter Josie, who inspired this upbeat & uplifting track.

Since the birth of their little lady, Toby has filmed one second of her life every day on his
phone (he continues to do so) & the music video (due to be released next week) is made
entirely from these daily 'snapshots'. Toby & Pip chose their favourite clips for the music
video (Top 100ish) keeping chronological order so we see her starting on day one as a
newborn baby, growing up, learning to walk, talk & run, all the way up to the date of the
single's release

About the song and music video
In November, the singer-songwriter duo released their next single, entitled "Little Lady". Toby wrote the song when his first daughter was born. He thought it would be nice to write a song about his first child. And soon after she was born, he came up with an idea to document her growing up. The melody and the music video captured the joys and the sentiment feelings of having a child and seeing it grow up.
Although it is an upbeat and lovely tune, I did cry a little bit when I first listened to the song and watched the music video. This is because the song's sentiment feeling really struck a chord in me. As I may have mentioned before, I am a preschool teacher and it brings me such joy to see children grow up. One of the best moments of 2020 was seeing my students perform amazingly in front of their parents at the Christmas concert. They grew up so much from April (which is the start of the school year here in Japan), that made me so proud that I almost wanted to cry!
That kind of feeling and experience is what I could relate to when listening to "Little Lady". How about you: what memories or feelings can relate to with this song?
One interesting thing that Pip said during the interview that they wrote the song in a way to capture how much of the world has been flipped upside down when they became new parents. This change was a positive one, for sure, but also unexpected. You have to think not only for the child's future but also thinking about yourself, facing your fears, learning how to be a role model, as well as other things. Those feelings are the things to listen for when listening to "Little Lady".
Finally, the couple said that "Little Lady" was a positive promise to their daughter: "We will always be there for you".
Third Single: "New Year"
Toby & Pip's newest single, "New Year", was released a couple of weeks ago. This is what the couple had to say about the song:
We have been a couple for over eleven years. At a friend's wedding on New Year's Eve a couple of years ago, we realised we had shared that NYE midnight moment together every year since we first met. We wanted to do so every year moving forward.

This inspired 'New Year', a soulful & uplifting love song about always having an anchor – a special someone by your side to bring in each new year with. This festive anthem is a declaration to one another – despite everything that might be going on around us, we will always have each other & we don't ever want to start a New Year without the other person.

About the song
Final Thoughts
With brilliantly crafted melodies and positive vibes, London-based singer-songwriter duo Toby & Pip are the musical act to listen for in 2021. Their songs are filled with such soothing, addictive, and positive melodies that will have you bobbing up and down. It might also lead you to listen to their songs over and over as you can't get enough of them! Yet, these three tunes are also brilliantly crafted with fascinating notes as well techniques. Finally, the messages found in each song are something that we can all relate to at any stage of life.
With three fabulous songs already released and with goals to grow more musically, it will be interesting to see what will Toby & Pip release next!
What was your favorite song by Toby & Pop? Tell me in the comments below!
---
About the Artist: Toby & Pip
Toby & Pip are a London folk-pop duo who are also are a married couple. They have been
making music together since they met ten years ago. Pip has a music degree and is a multi-instrumentalist and singer who took up the Ukulele when they went traveling after getting married. Toby has been writing songs and playing guitar since 2002 and as a solo singer-songwriter has released 3 EPs and played some of London's best live music venues and shared the stage with great bands and artists likes The Dunwells, Tom Chaplin, and Philippa Hanna in the UK as well as The Brevet and several other up and coming bands in the US.
Over the years they have combined their musical talents and shared experiences to craft a unique and authentic sound filled with catchy melodies and beautiful harmonies. Their self-written songs are inspired by a mix of musical influences including Pip's classical music background and upbringing as the daughter of world-renowned classical composer Paul Patterson + Toby's singer-songwriter experience as well as their shared love of cheesy pop, classic rock, and folk music. Their thoughtful and passionate songs have moved and inspired audiences both online and live in concert and stuck in the head of many listeners!
Make sure to follow Toby & Pip at the following sites:
Official Site | Facebook | Instagram | Twitter | Spotify | Youtube
---
Pin This!